Meet Romana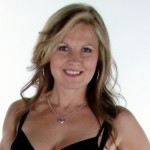 Romana Van Lissum, a native of Karvina, Czechoslovakia, has been a fixture of the exotic dance industry and community in Western Canada for over 17 years. She plans to continue in her current position as a server in a popular Greater Vancouver strip club for as long as possible.
Change One Belief is a life-changing new book Romana Van Lissum has co-authored with Vanna White, Lorenzo Lamas and 35 other inspiring authors!
How close are you to being, doing and having everything you want in life? Are you intrigued? Go to Amazon.com and check out this book!
"FREE" E-Book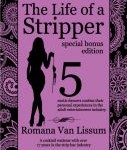 The Life of a Stripper: Bonus Edition. 5 Exotic Dancers Confess Their Personal Experiences in the Adult Entertainment Industry
Download this Free ebook only at Smashwords.